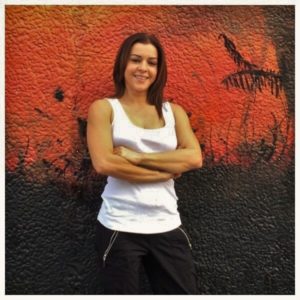 Erika Portman – fitness director for houston AREA 
ACSM CPT / Boxing instructor CPT & NASM Certified Personal Trainer
I started in the fitness industry over 8 years ago.  I love feeling strong and healthy  and want to help others feel the same.  My journey has taken me from a Master Trainer to focusing on Boxing and Advanced Power Lifting.
---
Natalie Woods –
DIRECTOR OF ADULT BOXING TRAINING & head personal Trainer
Boxing instructor CPT & NASM Certified Personal Trainer
Watching my brothers and friends box is what made me decide to teach fitness with a focus on boxing.  It's the reality that boxers usually have a lean, athletic look and are incredibly strong, well-conditioned and full of passion and fire.  I help my clients build the strength, endurance and incredible core power.
---
COACH Eddie Akan –  PREMIAMRY TRAINER & boxing instructor 
Boxing instructor CPT/ NFPT & NASM Certified Personal Trainer
I am living, breathing proof that goals are reachable.  With hard work and determination, I went from over 300lbs to 160lbs. Now here I am, part of the Mind Body Total Fitness team, ready to help you reach the goals and dreams you have been chasing.  During my time in the health and fitness industry, I've had the privilege of helping people completely transform their lives and accomplish things they never thought they could.  Whether the goal is body transformation or improving functional athleticism, I'm here to assist, guide and most of all motivate you to reaching your full potential.